Is Franchising For You?
When you invest into a Cleanhome franchise, you invest into a successful cleaning franchise, with an an established business model which is proven to work. Our initial start up package, personalised training and ongoing support is second to none.
Successful Cleaning Franchise Guarantee
Taking on any cleaning business franchise is a challenge, but the more information you have, the more likely you are to make an informed decision and find the right franchise partner for you. The continuing growth of the franchise sector makes franchising an appealing option for many would-be business owners and even though starting your own business is a big leap into the unknown, investing into a franchise can be one of the safest routes into entrepreneurship.
You don't need to have experience running your own business to run a successful franchise, many of our franchisees don't. You just need the right attitude!
Our business approach focuses on creating a successful franchise for each and every franchisee. We want to help people realise their dream of building and owning their own cleaning business franchise. Consequently, we are looking for determined, enthusiastic and, most of all, ambitious people that we can work with in a Cleanhome franchise and help them to invest in their futures. We believe that the more we invest in a franchisee the more successful they will be, which in turn means we both achieve our goals.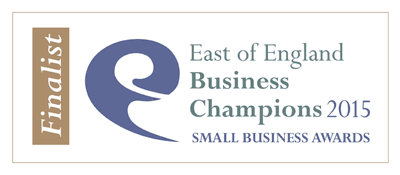 This is a therefore a particularly exciting time for Cleanhome as we have recently been named as the winner in the East of England Business Awards 2015, where the judges recognised our ongoing commitment to the training and development of our franchisees.